At Total Body Chiropractic we have broad expertise in the treatment of back and neck pain. We use gentle techniques and offer proved exercises working for back pain
Chiropractors deal with the musculoskeletal system, with joints, muscles and other soft tissue structures. Over 85% of people will suffer from back/neck pain at some stage in their life, and the management of the causes of dysfunction should be quickly implemented. Chiropractic treatment of the cause and the symptoms, as well as a preventative approach is what chiropractors provide to resolve back/neck pain. A thorough assessment to determine a definitive diagnosis is pertinent, as this allows chiropractic techniques to be applied to the tissue in lesion.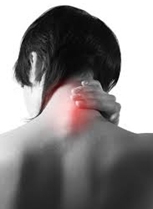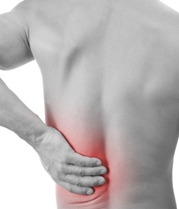 Non-specific mechanical back/neck pain
Joint dysfunction occurs when one of the joints in the spine loses its normal resiliency and shock absorption capacity. When a joint develops a dysfunction, its normal range of movement is affected and the joint can become painful. In addition, because the joint contains receptors, the dysfunction can cause abnormal signals to be sent to the central nervous system that can cause the muscles related to become tense and overactive, while others respond by becoming limp and underactive. In either case, one thing that can happen in these muscles is the development of trigger points, areas of congestion within the muscle where toxins accumulate. These toxins can irritate the nerve endings within the muscle and produce pain.
Because the joints and muscles contain a great number of nerve receptors, joint and muscle dysfunction can cause abnormal neurological signals to be sent into the central nervous system. This can then cause disruption to the ability of the nervous system to properly regulate muscles in other parts of the body, leading to the development of instable joints to either become tense or, conversely, to become limp.